Whale watching in Sydney Harbour
Darling Harbour, Sydney, New South Wales
Every year, between May and November, Humpback Whales travel from Antarctica to the warmer waters of QLD to calve, then return along the east coast of Australia, a route dubbed the Humpback Highway. If you happen to be in Sydney, whale watching in Sydney Harbour is a must.
'Go Whale Watching' run daily cruises departing Darling Harbour, usually a morning, midday and afternoon session that run a little under three hours. These guys have been running Whale cruises for nearly twenty years and will do their best to find whales for you. If you're lucky you'll get to see some different behaviours exhibited, but they are wild animals in their own environment, so there is never a guarantee.
Bookings are required, so start checking the weather from a week ahead for the best opportunity. Ideally look for fine weather and low winds for a pleasant experience on the ocean. If you are susceptible to motion sickness take motion sickness tablets first. A spray jacket may also come in handy.
Darling Harbour is bustling with things to do. The boat departs from King Street Wharf, not far from the Sydney Aquarium and Madame Tussauds Wax Museum, and a short walk around the harbour to the Powerhouse Museum and Maritime Museum.
Recommended by Holly from Globeblogging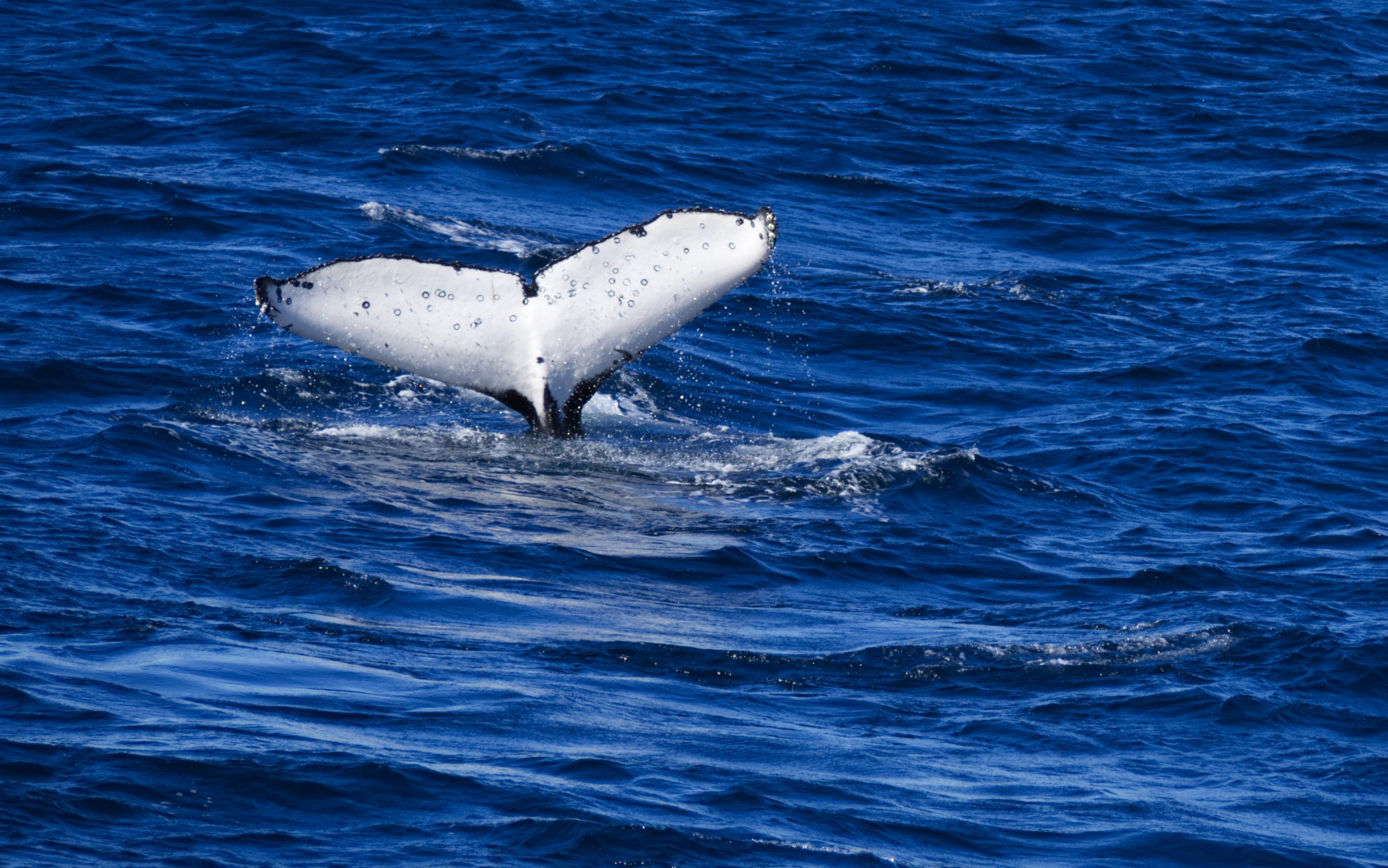 Duration of experience
2hrs 45mins, but you'll need to arrive 20mins prior to departure time.
Address
Cruises depart from King Street Wharf number 7, near Madame Tussauds Wax Museum.
Parking facilities
Parking at Darling Harbour.

Best time to visit
Best time of year to go:
Whales are travelling north during the months of mid May, June, July. August is a month where some whales are heading north and some have started back south. September, October through to mid November they are coming south. Any time during this period is good for whale watching.
Mid June to mid July is peak season.
Best time of day to go:
Morning sessions offer the best chance for sightings given this is when whales are usually most active. While the afternoon session has the appeal of watching sunset from the water, by the time you get to open sea there's not much light left to see by.
What you should bring/wear
A spray jacket comes in handy in the case of an errant wave! Flat shoes are also advisable and anything needed for time in the sun.
Wheelchair friendly?
Check with provider whether arrangements can be made.

More Information
If you are susceptible to motion sickness take some tablets first
Official Website
Weather in Sydney
January –
26° / 19°C –
8 days rain

February –
26° / 19°C –
8 days rain
March –
25° / 18°C –
9 days rain
April –
23° / 15°C –
8 days rain
May –
20° / 12°C –
8 days rain
June –
17° / 9°C –
8 days rain
July –
17° / 8°C –
6 days rain
August –
18° / 9°C –
5 days rain
September –
21° / 11°C –
6 days rain
October –
22° / 14°C –
7 days rain
November –
23° / 16°C –
8 days rain
December –
25° / 18°C –
7 days rain

Darling Harbour Accommodation
Darling Harbour Budget Accommodation:
Darling Harbour Mid-range Accommodation:
Coober Pedy Luxury Accommodation:
Things to do in Darling Harbour:
Sydney Aquarium
Madame Tassauds Wax Museum
Powerhouse Museum
Maritime Museum
Sydney Restaurants
Darling Harbour has plenty of choice for food on offer, inclduing great seafood options, ad is a short walk from Chinatwon and the Sydney CBD.
Popular Sydney whale watching tours
Sydney Whale-Watching Cruise Including Lunch or Breakfast
Sydney Harbour sightseeing and whale-watching cruise
See top Sydney sights like the Opera House from the water
Watch for whales in the open water of the Pacific Ocean
Sydney Whale-Watching by Speed Boat
2-hour whale-watching tour from Sydney by speedboat
Zip across the waters on Sydney's fastest commercial boat
Enjoy a close encounter with migrating whales in their natural environment
Whale-Watching Cruise through Sydney Harbour and on the Pacific Ocean
Experience the great migration of humpback and southern right whales
The open-air viewing decks provide great whale-watching opportunities
 Subscribe for Bucket List updates